Linea
Token

Price $

Age

TVL

Mkt Cap

TXS

VOL

5M

1H

4H

24H

1

$35,862.49

-

$ 2.2M
$3.4M
0
<1
0%
0%
0%
0%

2

$1

-

$ 1.9M
$1.3M
0
<1
0%
0%
0%
0%

3

$1

-

$868К
$3.4M
0
<1
0%
0%
0%
0%

4

$1

-

$736К
$892.86К
0
<1
0%
0%
0%
0%

5

$36,097.23

-

$611К
$3.4M
0
<1
0%
0%
0%
0%

6

$2,005.82

-

$388К
$6.1M
0
<1
0%
0%
0%
0%

7

$1

-

$376К
$3.4M
0
<1
0%
0%
0%
0%

8

$2,015.99

-

$324К
$6.1M
0
<1
0%
0%
0%
0%

9

$2,012.07

-

$302К
$6.1M
0
<1
0%
0%
0%
0%

10

$36,040.09

-

$277К
$3.4M
0
<1
0%
0%
0%
0%

11

$2,014.89

-

$258К
$6.1M
0
<1
0%
0%
0%
0%

12

$2,014.55

-

$243К
$6.1M
0
<1
0%
0%
0%
0%

13

$35,987.7

-

$219К
$3.4M
0
<1
0%
0%
0%
0%

14

$2,011.09

-

$207К
$6.1M
0
<1
0%
0%
0%
0%

15

$0.2973

-

$168К
$30M
0
<1
0%
0%
0%
0%

16

$0.003198

-

$167К
$683.40К
0
<1
0%
0%
0%
0%

17

$2,007.09

-

$144К
$6.1M
0
<1
0%
0%
0%
0%

18

$1

-

$122К
$931.22К
0
<1
0%
0%
0%
0%

19

$0.01066

-

$113К
$214M
0
<1
0%
0%
0%
0%

20

$2,024.75

-

$109К
$6.1M
0
<1
0%
0%
0%
0%
What is Linea (ETH)?
Linea is an advanced Layer 2 zkEVM platform designed to address the primary limitations faced by the Ethereum ecosystem. One of Linea's key objectives is to solve Ethereum's scalability issues by enabling the processing of a large number of transactions per second, thereby contributing to a faster and more cost-effective network operation. Linea actively leverages zkEVM (Zero-Knowledge Ethereum Virtual Machine), which allows for a high level of privacy and scalability. This zero-knowledge proof method enhances the confidentiality of transactions and data.
Linea (ETH) real time data
As of December 11, 2023, the TVL (total value locked) of Linea blockchain DEXes is $11,574,627.72, with a trading volume of $0.00 in 0 transactions with in the past 24 hours. There are 257 trading pairs on decentralized exchanges of the Linea blockchain. The latest block on the Linea blockchain is 862216.
Frequently Asked Questions
Who created the Linea blockchain?

The Linea blockchain was launched in March 2023 by the creators of the MetaMask wallet — ConsenSys.

What is the main goal of Linea blockchain?

Linea is focused on building entirely new Web3 projects without compromising security and without requiring traditional Ethereum developers to learn new technologies.

How does the Linea blockchain work?

Linea operates on the ConsenSys platform and utilizes lattice cryptography to create zero-knowledge proofs for each transaction executed on the network. The possibility of transaction verification by third parties and the public viewing of transaction details are completely excluded.
Hack Awards

ETH Waterloo
2017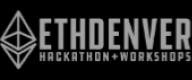 ETH Denver
2018

Proof of Skill Hack
2018

ETH Berlin
2018
ETH San Francisco
2018

ETH Singapore
2019

ETH Denver
2020

ETH Lisbon
2022
Backers

Smart Contracts Factory

Data Provider
Data Provider
Contributor

Core Devs Meeting
2017-19






Partner