latest block

221462308

24h txns

1163

24h volume

$ 84К
Token

Price $

Age

TVL

Mkt Cap

TXS

VOL

5M

1H

4H

24H

1

$32.47

368d 7h 14m

$ 3.2M
$<1
0
<1
0%
0%
0%
4.56%

2

$0.2642

368d 7h 14m

$ 2.4M
$<1
0
<1
0%
0%
0%
14.52%

3

$0.2187

368d 7h 14m

$ 2.3M
$<1
2
77
0%
0.38%
0.38%
21.18%

4

$23.14

368d 7h 14m

$ 2.2M
$<1
34
7.8К
0%
-0.00%
-0.00%
-3.27%

5

$0.8033

368d 7h 14m

$ 1.2M
$<1
0
<1
0%
0%
0%
0%

6

$19.97

368d 7h 14m

$759К
$<1
0
<1
0%
0%
0%
0%

7

$0.07826

368d 7h 14m

$725К
$<1
0
<1
0%
0%
0%
0%

8

$1.21

368d 7h 14m

$689К
$<1
0
<1
0%
0%
0%
0%

9

$0.2122

368d 7h 14m

$655К
$<1
0
<1
0%
0%
0%
16.82%

10

$0.03065

368d 7h 14m

$633К
$<1
0
<1
0%
0%
0%
0%

11

$144.99

368d 7h 14m

$556К
$<1
0
<1
0%
0%
0%
0%

12

$0.003411

368d 7h 14m

$549К
$<1
0
<1
0%
0%
0%
0%

13

$0.1798

368d 7h 14m

$434К
$<1
0
<1
0%
0%
0%
0%

14

$24.07

368d 7h 14m

$384К
$<1
0
<1
0%
0%
0%
0%

15

$0.003706

368d 7h 14m

$319К
$<1
1
7.5
0%
0%
0%
0%

16

$0.002923

368d 7h 14m

$291К
$<1
0
<1
0%
0%
0%
0%

17

$0.01472

368d 7h 14m

$267К
$<1
0
<1
0%
0%
0%
0%

18

$0.001461

368d 7h 14m

$267К
$<1
0
<1
0%
0%
0%
0%

19

$200.91

368d 7h 14m

$247К
$<1
0
<1
0%
0%
0%
0%

20

$8.64

368d 7h 14m

$239К
$<1
0
<1
0%
0%
0%
0%
What is Solana (SOL)?
Solana is one of the most interesting and innovative blockchains today. One of Solana's key features is the use of the PoH (Proof of History) solution, which creates decentralized clocks and ensures synchronization between nodes at an order of magnitude faster rate. This significantly increases transaction processing speed and reduces block mining time. Solana actively introduces innovations such as archivers for distributed data storage and optimization of transaction recording through Cloudbreak. Solana has developed a schedule for validator node operation and data transmission protocols such as Turbine and Gulfstream to reduce the likelihood of orphan blocks, enhancing network stability and efficiency.
Solana (SOL) real time data
As of October 4, 2023, the TVL (total value locked) of Solana blockchain DEXes is $23,306,099.73, with a trading volume of $83,549.89 in 1163 transactions with in the past 24 hours. There are 115 trading pairs on decentralized exchanges of the Solana blockchain. The latest block on the Solana blockchain is 221462308.
Hack Awards

ETH Waterloo
2017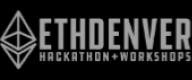 ETH Denver
2018

Proof of Skill Hack
2018

ETH Berlin
2018
ETH San Francisco
2018

ETH Singapore
2019

ETH Denver
2020

ETH Lisbon
2022
Backers

Smart Contracts Factory

Data Provider
Data Provider
Contributor

Core Devs Meeting
2017-19






Partner