What is Aurora (AUR)?
Aurora is a blockchain platform designed to provide a scalable and decentralized environment for Ethereum-compatible applications and tokens. By creating a high-speed bridge between Ethereum and the NEAR Protocol, Aurora aims to enable developers to deploy their existing Ethereum contracts without modification, essentially making the development process smoother and more efficient. The NEAR Protocol is a decentralized application platform designed to make apps usable on the web. Its unique scaling solution aims to provide the performance necessary for a more accessible and open web, without sacrificing decentralization or security.
Aurora (AUR) real time data
As of October 4, 2023, the TVL (total value locked) of Aurora blockchain DEXes is $2,518,678.29, with a trading volume of $42,155.64 in 1270 transactions with in the past 24 hours. There are 50 trading pairs on decentralized exchanges of the Aurora blockchain. The latest block on the Aurora blockchain is 102577202.
Hack Awards

ETH Waterloo
2017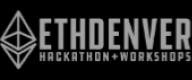 ETH Denver
2018

Proof of Skill Hack
2018

ETH Berlin
2018
ETH San Francisco
2018

ETH Singapore
2019

ETH Denver
2020

ETH Lisbon
2022
Backers

Smart Contracts Factory

Data Provider
Data Provider
Contributor

Core Devs Meeting
2017-19






Partner