Polygon zkEVM
Token

Price $

Age

TVL

Mkt Cap

TXS

VOL

5M

1H

4H

24H

1

$40,728.05

-

$ 1.2M
$2.5M
17
73К
0%
-0.59%
-2.05%
-7.02%

2

$1

-

$ 1.1M
$5.8M
4
5.5К
0%
0%
0.02%
0.01%

3

$2,182.97

-

$836К
$7.3M
87
225К
-0.24%
-0.15%
-1.29%
-7.19%

4

$0.8287

-

$763К
$78M
14
32К
0%
0.22%
-0.66%
-9.16%

5

$0.998

-

$497К
$1.3M
2
227
0%
0%
-0.00%
0.02%

6

$0.9328

-

$355К
$424.44К
3
1.6К
0%
0%
-1.60%
-4.18%

7

$40,763.97

-

$202К
$2.5M
12
19К
0%
-0.37%
-2.42%
-6.35%

8

$0.9989

-

$159К
$1.3M
3
5.0К
0%
0%
0.08%
0.08%

9

$1

164d 20h 39m

$151К
$5.8M
13
12К
0%
0.00%
0.02%
0.02%

10

$2,186.35

164d 8h 14m

$130К
$7.3M
46
19К
-0.07%
-0.14%
-0.40%
-7.41%

11

$0.04873

-

$120К
$476.76К
5
1.4К
0%
-0.34%
-1.00%
-5.41%

12

$2,181.74

-

$117К
$7.3M
31
17К
0.26%
-0.36%
-1.60%
-7.36%

13

$2,186.7

167d 9h 27m

$113К
$7.3M
52
41К
-0.07%
-0.09%
-1.15%
-7.07%

14

$0.04894

-

$105К
$478.85К
4
1.0К
0%
-0.98%
-1.35%
-4.78%

15

$0.8273

-

$100К
$78M
7
5.5К
0.29%
-0.46%
-1.57%
-8.11%

16

$0.8236

165d 14h 15m

$100К
$78M
10
7.0К
0%
-2.19%
-2.27%
-8.96%

17

$15

-

$89К
$62.90К
2
1.4К
0%
0%
-0.53%
-6.67%

18

$0.02254

182d 21h 57m

$89К
$100.25К
2
11
0%
-0.30%
-0.30%
-0.30%

19

$2,212.19

246d 11m

$84К
$7.4M
11
1.6К
-0.21%
-0.21%
-1.82%
-5.44%

20

$0.8235

-

$81К
$78M
5
5.0К
0%
-0.39%
-2.06%
-9.24%
What is Polygon zkEVM (ETH)?
Polygon zkEVM - an Ethereum Virtual Machine emulator implementing zero-knowledge technology (Zero-Knowledge RollupZero Knowledge Ethereum Virtual Machine or zkEVM), is a concept that can pave the way for the ultimate removal of scalability constraints. zkEVM is a scalability solution created by Polygon, allowing transactions on Ethereum to be faster, safer, and cheaper. This solution combines zk rollup validation technology with the Ethereum Virtual Machine, achieving unprecedented block verification speed.
Polygon zkEVM (ETH) real time data
As of December 11, 2023, the TVL (total value locked) of Polygon zkEVM blockchain DEXes is $6,770,340.01, with a trading volume of $2,496,298.84 in 3029 transactions with in the past 24 hours. There are 161 trading pairs on decentralized exchanges of the Polygon zkEVM blockchain. The latest block on the Polygon zkEVM blockchain is 8532401.
Hack Awards

ETH Waterloo
2017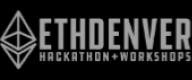 ETH Denver
2018

Proof of Skill Hack
2018

ETH Berlin
2018
ETH San Francisco
2018

ETH Singapore
2019

ETH Denver
2020

ETH Lisbon
2022
Backers

Smart Contracts Factory

Data Provider
Data Provider
Contributor

Core Devs Meeting
2017-19






Partner